The Nonprofit's Guide to Storytelling for Digital Media
Today, it's not enough to just tell compelling stories and hope that your donors and prospects will hear them. The digital world has leveled the playing field for organizations looking to connect with individuals who want to give back.
Effectively reaching donors online takes an intentional approach to the way we share our stories. This eBook will share the various ways test can adapt its stories to reach more prospective donors in the digital age.
Your guide is one click away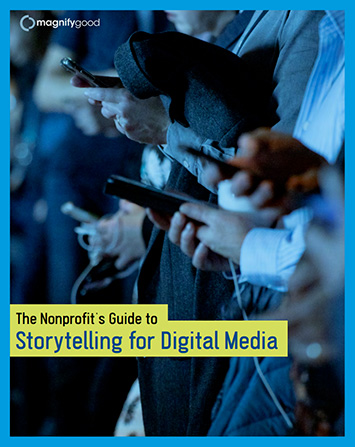 In this resource you'll learn how to:
How to gain a deeper understanding of the motivation for individuals to give by developing Donor Personas

Use Facebook Ads to take your audience on a storytelling journey

Leverage Twitter tools to curate your nonprofit's stories with the help of your supporters

Bring your stories to life with a comprehensive Instagram strategy

Tap into the art of oral storytelling through podcasting

Enhance your email marketing efforts by weaving in stories of impact