As a way to amplify philanthropy's impact in the new year, we asked nonprofit organizations to share the stories that shape their organization and highlight the good work being done in their community.
As humans, we can't help but gravitate toward the emotional pull of a great story. When nonprofits share their stories, it has the potential to move others and inspire action and presents an opportunity for people to learn more about their organization and mission.
Through these stories, we've had the pleasure of learning about some of the organizations that are working to better their community and beyond.
Healthy Start Coalition of Sarasota County
Through supportive services that help moms with challenges such as breastfeeding, providing free prenatal and postnatal yoga classes and hosting community baby showers, the Healthy Start Coalition of Sarasota County strives to ensure new moms and their children have a healthy start.
Breastfeeding counseling is just one of the many services Healthy Start provides — and it makes a notable difference for new moms facing challenges.
When Kimberly gave birth to her daughter Indie, she was confident that breastfeeding her would come naturally.
After struggling to get Indie to latch — a challenge for many new mothers, Kimberly called Healthy Start. Within 24 hours, certified lactation counselor Jeanie DeLa was in Kimberly's home providing her support and expertise.
"She made me feel supported and she made me feel hopeful that we were going to figure this out."
For so many, the emotional impact that breastfeeding challenges have on new moms is difficult to understand. Having someone who understands the obstacles and emotions that come with being a new mom helped Kimberly feel comfortable throughout the process.
"Being a new mom is the scariest job in the whole wide world, and I find that we have this sense that we're supposed to just know what to do."
In addition to its "Healthy Start" program, the organization manages a variety of programs that cater to the diverse challenges experienced by moms in all areas of Sarasota County. Providing specific support programs for women of color and Medicaid eligible moms, the work of the Healthy Start Coalition of Sarasota County truly mirrors its mission — "to improve the health and well-being of pregnant women, infants and young children."
Southern Scholarship Foundation
Through partnership with higher learning institutions across the state of Florida, the Southern Scholarship Foundation offers unique scholarship opportunities to help students thrive and minimize debt.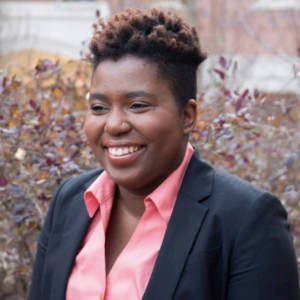 Rather than distributing monetized funds, the Southern Scholarship Foundation provides students with rent-free housing and cooperative living to assist with the costly expenses that arise when pursuing higher learning.
Kayla, Elena and Christian are just a few of the more than 400 students the foundation serves.
Kayla, a recent Florida State University graduate, served as house manager at the foundation's Lastinger Scholarship House. While pursuing her degree, Kayla juggled a variety of responsibilities, jobs and on-campus activities all while maintaining a positive attitude and always wearing a smile.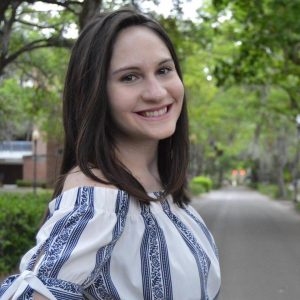 Both students at the University of Florida, Elena and Christian are two people who understand the importance of helping others adjust to college life.
Elena knows the challenge of a new semester and is always willing to help others get acclimated to life at UF — especially during those first few weeks.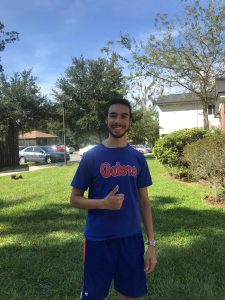 Juggling life in the Gator band and the course load he faces as a double major, Christian still takes the time to lend a hand when his housemates need help.
On average, students who receive a four-year degree graduate with roughly $40,000 dollars of debt. Through the help of the Southern Scholarship Foundation, 88 percent of its scholars graduate with less than $10,000.
Share Your Stories. Win a Grant.
Throughout the month of January, we're inviting nonprofits across the country to share their stories using the hashtag #MagnifyGood to amplify their message. To help increase their impact in 2019, we're giving one organization a capacity-building grant worth $10,000.
Magnify the good of your organization — take a minute to tell us about yourself and register here.
photo credit: Healthy Start SRQ, Southern Scholarship Foundation, Max Goncharov via Unsplash