Before modern society, human survival was dependent on our ability to connect with our communities and work together toward a common goal. When resources were scarce and foraging for food was a necessary task, our ancestors knew that working together was the only way to continue. This is why they came together to form tribes. Tribes are formed by linking individuals with shared interests and passions to create a community. In this case, our ancestors formed tribes with the shared interest of survival, but tribes in modern society come in many forms.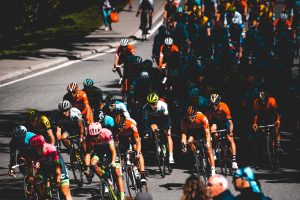 We've created tribes through our passion for interests such as music, fitness and even balloon animals.
Our various forms of tribes have gifted us the opportunity of having shared experiences within our connected communities. These shared experiences create connections, and when people in a community are connected, it can result in remarkable movements for good.
The digital age has created a hyperconnected society where we're able to connect with others across the world based on our shared interests and beliefs. The structural power of the Internet and social media has given us the space and tools to collaborate ideas and spread messages at warp speed.
Understandably, it has been difficult for some to adapt to this new model of connecting for maximum impact. For those who have grown up in the digital age, it is instinctual.
The Power of Millennials
Over the past few years, millennials have emerged as leaders and advocates of various cause-related issues. Their instinct to leverage social media as a form of power has resulted in the creation and execution of massive cultural, social and political movements.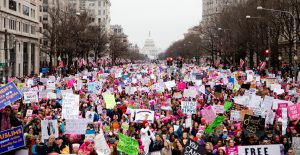 Millennial women were behind the creation of the Women's March, which is cited as the largest single-day protest in U.S. history. What started as an online proposal for a 'pro-women march' turned into a massive movement, forming a tribe of more than 3 million women around the world, coming together for a common cause. The Women's March is now a successfully established grassroots organization.
Philanthropy is often more familiar with supporting movements – not creating them. Creating movements in philanthropy can result in tremendous impact and advancement of your cause. The first step in creating any movement is to form your tribe, and the key in rallying others to join your tribe is finding already existing believers.
Millennials care about social causes, and they understand how to use the power of social networking to build momentum in building awareness, support and fundraising. They are passionate about creating a better world and they've proven themselves as effective organizers for a cause.
The social sector has an opportunity to include millennials in their mission and work together to create substantial movements for good, while nurturing this generation of passionate, hyperconnected advocates to shape the future of philanthropy.
Millennials are an untraditional generation, with a 'New Power' complex and a distrust in institutions. In order to gain their support, it is essential that you understand millennials, their journey as donors and the best way to tap into their tribal sense of advocacy.
Consider Crowdfunding
According to the 2016 Millennial Impact Report, millennials overwhelmingly believe in the power of themselves and their tribes to create positive change. This ideology paired with their lack of confidence in government and large institutions gives crowdfunding the strength it needs to survive as a routine method of giving for millennials.
Millennials only make up 11 percent of charitable giving, but this generation alone attributes 33 percent of donations made on crowdfunding websites. Crowdfunding taps into millennials already established beliefs and desire to work together to create change. It also feeds into their sense of individualism and their demand for authenticity and transparency.
Embracing the power of storytelling to create emotional connections with online donors and social media users, crowdfunding websites like GoFundMe focus on making giving more personal and transparent.
Adopting this peer-to-peer giving approach, healthcare focused nonprofit organization Watsi has made crowdfunding their primary form of giving. Watsi's website provides a list of patients with a photo, a profile description of the patient and even a breakdown of the medical costs. It also takes multiple opportunities to indicate that 100 percent of your donation goes to the patient's healthcare service.
Get social
Modern movements are digitally connected. We build our online communities through social media, and our online communities work together to ignite massive movements that fuel emotional dialogue, policy change and life-changing fundraising. Think #MeToo, #BlackLivesMatter or the #IceBucketChallenge.
Each of these movements started solely as a hashtag, but providing a space for individuals to unite and connect based on shared passions and beliefs resulted in both digital and physical movements.
Social media is the best way for your organization to connect with millennial donors and earn their trust and support in your mission. Millennials are social media natives who routinely use their digital platforms to engage in and share information on causes they care about. Creating shareable content that uses positive, solution-based messaging and provides a clear call-to-action to your audience can turn this generation into your online ambassadors and movement advocates.
Offer opportunities for hands-on giving
Three out of four millennials have some form of debt, which has a considerable effect on how much they choose to donate, if at all. Instead, millennials often seek opportunities to get involved hands-on through volunteering. Millennials are a social generation who value connecting with others to rally behind a shared passion or interest. They understand that the impact of their actions is strengthened when their connected community comes together.
While this may not translate into immediate donations, it harbors an opportunity to build and strengthen relationships with people who believe in your mission. Connecting and building relationships with these future donors now will strengthen your organization and its mission in the future.
Focus on the cause
The digital age has made it easier than ever for individuals to search for organizations with missions that align with their passions. Millennials are not focused on specific organizations, and their loyalty lies in the causes they care about.
When considering social issues and causes, millennials are hands-on, grassroots advocates who rarely look to institutions or government as a solution. They believe in the power of themselves and their connected communities to make a difference. Focus on the cause and shift your messaging to include donors as the solution.
Connecting With Millennials for Good
At their core, these "everyday changemakers" are just like any of your other donors. They are passionate humans who crave connecting and believe in the power of connected communities to create change for good.
Together, the social sector and millennials can combine their strengths, bridging the generational divide in philanthropy to change the world for good.
We've given you a lot of information on millennials and how we think your organization can effectively reach and include them in your mission. Struggling with how to apply each of these new ideas? You're far from the first to feel that way. We understand this may seem daunting, but your organization can harness the power of millennials and other key donors with the right approach. In our experience, that begins with aligning your donor development and communications teams to harness the connections they work diligently to seek and nurture.
We call this approach Connective Impact. We are confident that adopting this strategy can truly strengthen your organization's existing operations and skill sets, resulting in maximum impact for good.
For more information on Connective Impact, download our free eBook here.
photo credit: Louis Tricot, Vlad Tchompalov via Unsplash